Vinyl & Musical Instruments
Vinyl has undergone a resurgence in recent times with a new generation discovering the unique sound of vinyl records.
Vinyl collectors often focus on one area such as LPs, EPs or 7-inch singles. Rock and pop music of the 1960s and 1970s remains the focus for many collectors, especially by bands such as The Beatles, The Rolling Stones, Pink Floyd, Queen, Sex Pistols and Led Zeppelin.
There is also a thriving market for vintage equipment. Turntables, stereos and amplifiers by Bang and Olufsen, Garrard, Bose, Revox, Luxman and others all have their own following.
Musical instruments often appear in auctions. Guitars by big brands like Gibson, Fender and Epiphone are extremely popular. However, other stringed instruments including the violin, cello, viola and double bass to wind instruments such as the oboe, clarinet and flute are also in demand.
Get free online valuation
Get a free auction estimate by submitting your item online. Selling has never been easier with Griffin's Auctioneers.
Get a free valuation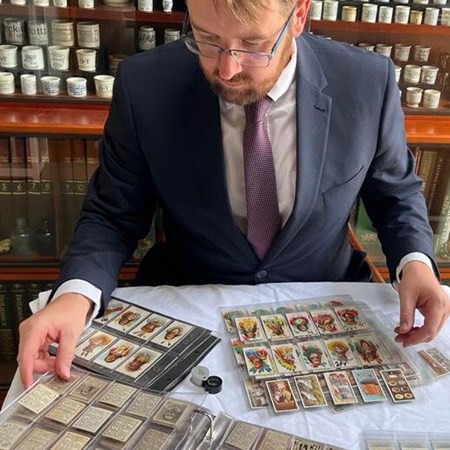 View profile