The market for silverware remains strong and there is always demand for both antique and modern pieces, be that Victorian, Art Deco, Art Nouveau, Arts & Crafts or post-war items.
The record high bullion prices for silver certainly help, but collectable pieces such as spoons, salvers, flatware, trays, snuff boxes, novelties, vinaigrettes and entrée dishes remain as desirable as ever.
Items by esteemed silversmiths and retailers such as Asprey, David Mellor, Matthew Boulton, Georg Jensen and Stuart Devlin will always command a premium.
Our team of experts are on hand to research and value your items and identify any notable makers. Contact us today for a free valuation.
Get free online valuation
Get a free auction estimate by submitting your item online. Selling has never been easier with Griffin's Auctioneers.
Get a free valuation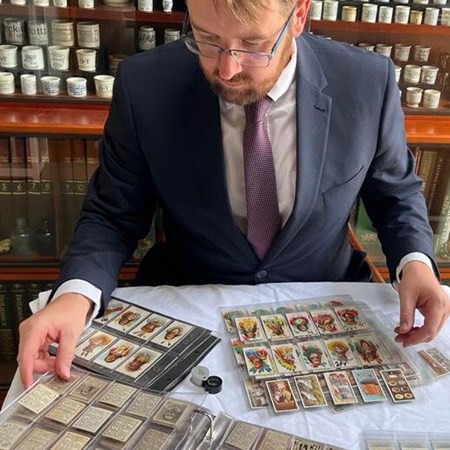 View profile