Jewellery always attracts plenty of interest at auction whether it be a pretty costume necklace, an antique gold Victorian mourning locket or a brooch from a well-known designer such as Tiffany & Co, Cartier or Boucheron.  
Diamond rings never lose their appeal and the popularity of coloured gemstones such as rubies, emeralds, sapphires and aquamarines continues to grow alongside that of traditional favourites such as pearls and opal.
If you have some jewellery that you no longer wear, or if you have inherited some jewellery and are considering selling, our specialist Liz Griffin can offer expert advice. We understand that jewellery may have huge sentimental value and can be highly emotive, so all valuation enquiries will be handled with care and discretion.
Get free online valuation
Get a free auction estimate by submitting your item online. Selling has never been easier with Griffin's Auctioneers.
Get a free valuation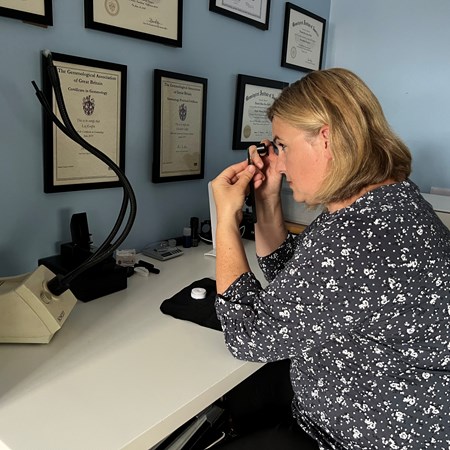 View profile