The numismatic market has never been stronger and collectors of coins, medallions and tokens are paying record prices at auction.
Coins have been collected for centuries, beginning with the ancient Greek, Roman, Islamic and Celtic coinage. The medieval hammered coins of Britain and Europe provide an enormous range of historically important and valuable pieces. English milled coins have been produced from the 1660's to the present day and also provide a wide variety of attractive and collectable coins, as well as the almost endless variety of milled coins from around the world.
The current high prices for gold and silver ensure bullion coins are also achieving record prices with sovereigns and krugerrands among the most notable.
Modern coins are also well collected, with cased and proof sets ever popular, with the modern circulated 50p and £2 coins providing a growing selection for collectors.
Tokens were mainly produced in Britain in the 17th, 18th and 19th Centuries during shortages of official coinage. There are some very scarce examples among the many thousands of designs issued.
Commemorative medallions are coin-like issues that are not official currency and are produced to commemorate historic events or people. The market for these has grown (as it has with coins) and prices at auction often exceed expectation.
Getting an accurate valuation requires knowledge and expertise and our specialists are on hand to help advise on your coin or collection.
Get free online valuation
Get a free auction estimate by submitting your item online. Selling has never been easier with Griffin's Auctioneers.
Get a free valuation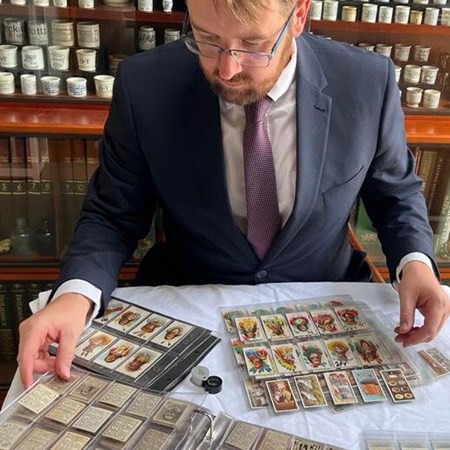 View profile