Ceramics is a diverse term which covers many areas including porcelain, bone china, pottery and stoneware amongst others.
Ceramics can date from ancient Chinese porcelain and Celtic pottery to modern day studio pottery.
Many manufacturers produce outstanding pieces and have become household names; the likes of Wedgwood, Royal Worcester, Derby, Clarice Cliff, Beswick, Moorcroft, Royal Doulton and Coalport will be familiar to many people.
Others such as Martin Brothers, Meissen, Lladro, Burmantoft, Ruskin, Pilkington, Troika and Christopher Dresser may not be quite so familiar, but are sought after pieces and achieve superb prices at auction.
For expert help and advice contact one of our ceramics specialists today for a free valuation.
Get free online valuation
Get a free auction estimate by submitting your item online. Selling has never been easier with Griffin's Auctioneers.
Get a free valuation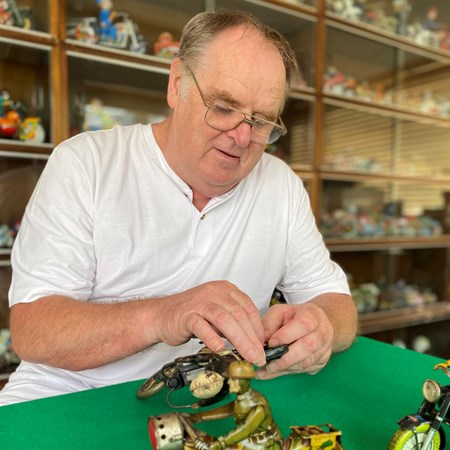 View profile