Collecting banknotes, or notaphily, is an increasingly popular hobby. It is easy to see the appeal of banknotes with the huge variety of designs in a range of vibrant colours.
As with most areas of collecting, condition is crucial to valuing notes. However, there are also details unique to paper money such as the serial number and potential for printing errors.
The first known banknotes were produced in 7th Century AD China, but it was in 1694 that the first British notes were issued, coinciding with the formation of the Bank of England.
Collectors tend to focus on a certain area such as a country, period, denomination or cashier (signature on the note).
If you have a single banknote or a whole collection that you would like valued, then get in touch with our team who will be delighted to offer a free, no obligation valuation.
Get free online valuation
Get a free auction estimate by submitting your item online. Selling has never been easier with Griffin's Auctioneers.
Get a free valuation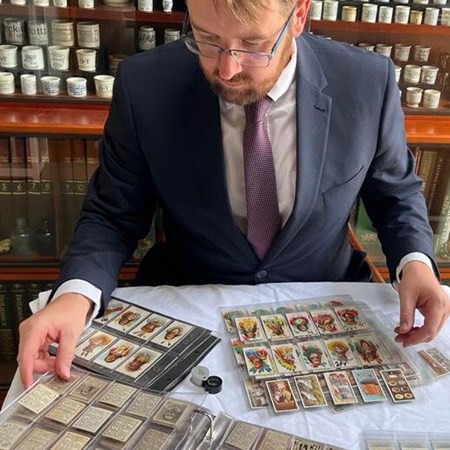 View profile